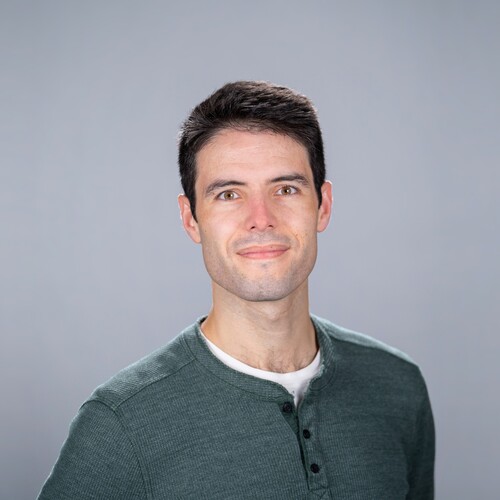 I'm a post-doctoral researcher at the University of Washington, where I also earned my PhD. I work mostly in programming languages (PLSE group), but I enjoy collaborating with friends in molecular systems (MISL), and machine learning systems (SAMPL).
I'm currently working on egg, a toolkit for program optimization and synthesis powered by e-graphs and equality saturation. We've applied it to some really fun domains like improving floating point accuracy, shrinking 3D models, and linear algebra optimization.
Earlier in my PhD, I also worked on programming models for microfluidic chips. The Puddle framework aims to provide a safer, easier way to program these devices, which promise to make labs-on-a-chip (LoCs) scalable and affordable.
News
2021 May
2021 Jan

Our paper applying egg to deep learning graph rewriting will appear at MLSys 2021.

2020 Oct
2020 Jun
2020 Mar

Some friends and I wrote a fun paper about synthesizing 3D CAD models. It will appear (virtually!) at PLDI 2020.

2019 Dec

I passed my generals exam, so I'm now a PhD candidate!

2019 Oct
2019 Apr

I'm very excited to be speaking at the Biochips Summer School at CU Boulder. I'll be joining a bunch of other exciting speakers to talk about building, programming, and using digital microfluidic devices. Check it out!
The Allen School put together a nice news piece on some of our recent work, including our ASPLOS and Nature Communications papers.

2019 Mar

I'll be giving two talks at ASPLOS 2019! In the technical track, I'll talk about Puddle, our new microfluidic programming system. Later in the Wild and Crazy Ideas track, I'll start a discussion about cloud scale microfluidics.

2019 Jan

I'm super excited to be co-teaching CSE 351 this quarter with Luis! This course covers the hardware-software interface including C, assembly, virtual memory, caches, and so on.